Go to Change ESN/SIM status. This option is used to change the status of the ESN/SIM. Few points to consider before updating the ESN/SIM status are:
ESN/SIM status will be changed to USED for Active Subscriber only.
ESN must exist in the system (you can not reassign ESN,change ESN status, which have never been uploaded).
ESN: ESN field is mandatory Field.
Agent ID: when you enter agent ID system will assign/re-assign ESN/SIM to that agent ID.
Status: ESN/SIM status will be changed. For example: Free, Removed, Used or Bad.
System will process both agent id or status when value is enter in both the field or you can leave one field blank.
The action to change the ESN/SIM status can be performed either by uploading the CSV file or by just pasting the ESN in the given box.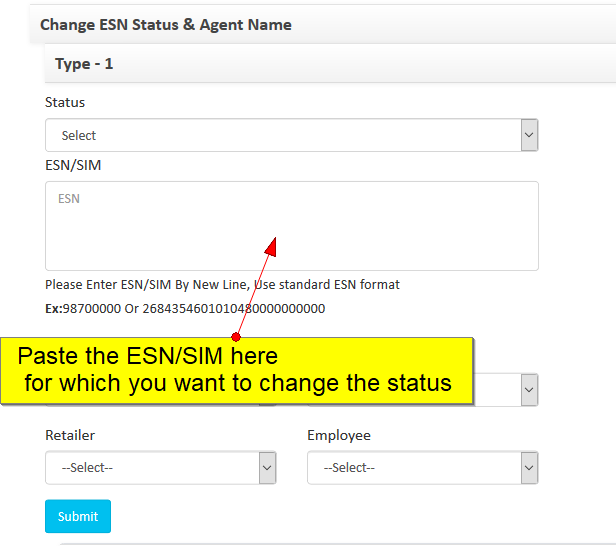 OR you can upload a .csv file as well.